Veeam Cloud Connect
Backup and Replication
By The Award-Winning Veeam® Cloud Connect Provider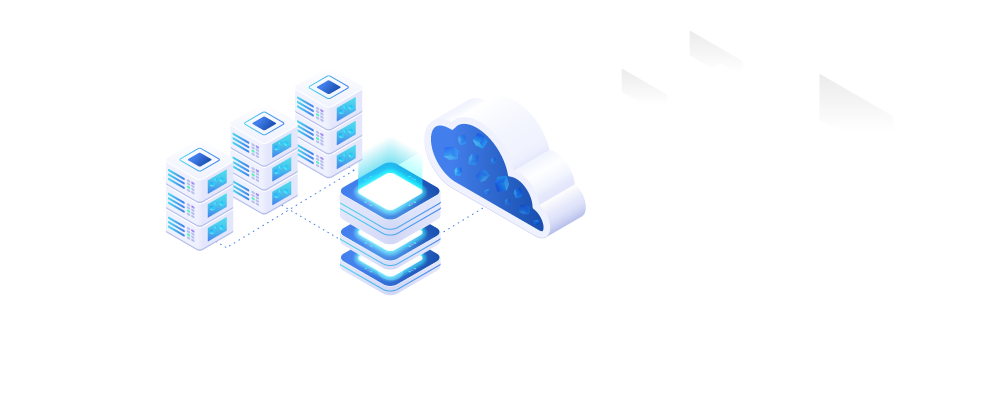 Sign up to try FREE for 7 days!
Always-on Data Access
An Easy Way to Reach your Availability Goals
Eliminate IT environment downtime and ensure always-on access to your critical data. Developed by the industry leader in availability, Veeam Cloud Connect Backup and Replication enable you to store your backups safely and restore them easily any time. As an award-winning Veeam Cloud Connect provider, phoenixNAP helps you implement and manage these solutions reliably and cost-efficiently.

Accelerated Deployment Timeframes
The service setup usually takes four hours or less with immediate and reliable support.

Automated Resource Management
Manage and control your resources through a single pane of glass with phoenixNAP Client Portal (PNCP).

Fast Recovery Times
Achieve your Recovery Time and Recovery Point Objectives for any workload at any time.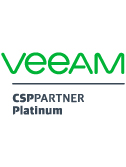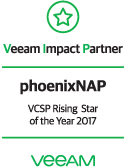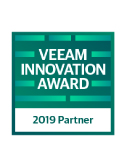 See why customers love phoenixNAP
"Our IT team is small — four people — so we're always looking for ways to simplify and expedite data center processes," Patow said. "We trust Veeam and phoenixNAP to help us maintain 24.7 Availability in the most efficient and cost-effective ways possible."
– Brian Patow, IT Manager for Electric Mirror
Features Overview
What is Veeam Cloud Connect?
Discover a fully integrated, secure, and efficient way to move your backups to an offsite cloud repository or replicate virtual machines to a remote disaster recovery site.
As a part of the Veeam Availability Suite™, Veeam Cloud Connect represents a comprehensive solution to eliminate the risk of data loss. Quickly provisioned on an on-demand model, it does not require you to own and manage hardware at a second site. You can leverage the full potential of cloud storage, backup and disaster recovery without major capex investments. The flexible provisioning model and scalable monthly pricing help you optimize your IT budget easily.
Benefits of Extending Backups to the Cloud
Veeam cloud backup and replication technologies offer a solution to a significant challenge today's businesses are facing. With the option to extend your backups to the cloud and restore them instantly, you do not have to invest time and money in managing a second backup site. Available at competitive prices, these cutting-edge technologies provide high business value for organizations of any size.
Backup your virtual machines to global locations in the U.S., Europe, and Asia.
Achieve high availability of your critical data and applications without hardware investments.
Manage billing and resources from a self-service portal.
Proven cost-efficiency achieved by a monthly billing model.
Insider Protection Feature
phoenixNAP now offers Insider Protection as part of Veeam Cloud Connect Backup. By creating a "recycle bin" in your repository that is not accessible from your network, this functionality enables us as a service provider to retrieve any data that may have been deleted in an "insider" attack. Stored outside of your network, the "recycle bin" prevents malevolent employees or attackers who infiltrate your network to access these files, providing additional protection against external ransomware attacks and insider threats.
Setup, Management, and Restore
Setup and manage your resources easily, while achieving significant cost savings. One of the greatest advantages of deploying Veeam Cloud Connect through phoenixNAP is the simplicity with which you can manage your availability solutions. You can upload and restore your backups in only several clicks, while phoenixNAP Client Portal (PNCP) lets you manage payments and billing, monitor resources, and set role-based access controls. These options let you further simplify your Veeam cloud backup and replication tasks.
Getting Started with PNCP
Step 1
Contact our solution experts for account set up. You'll receive login credentials and instructions within one business day.
Step 2
Log in and start adding your backups. Directly access Veeam Cloud Console to create local backups and backup copy jobs.
Step 3
Choose a backup file to restore or access a cloud replica of your VM in case your production environment goes offline.
PNCP also allows you to set failover and access in case of production site malfunctioning, as well as to allocate backup storage do different locations and modify those settings as you see fit. You can restore full VMs or specific VM files, disks, and guest OS files when needed.
Optimize your budget. Improve your bottom line.
New level of cost-efficiency
Veeam Cloud Connect Pricing
Flexible monthly pricing allows you to balance your IT spend and optimally distribute your storage and backup resources. Scale your backups as you need and pay only for what you use. phoenixNAP gives you access to the enterprise-class technology without any upfront investments.
Our SLAs are made to address your needs and ensure the efficient use of your backup and replication resources. This helps you achieve full flexibility and meet your business goals without any hardware investments.
Setup, Management, and Restore
Cloud Backup for Veeam
Take advantage of the most flexible and reliable way to backup your data. Easily create your backups and send them to cloud storage repositories via an encrypted connection. Use a self-service platform to recover your data any time.
Cloud Replication for Veeam
The comprehensive image-based replication system provides you with a reliable disaster recovery solution. In case of production downtime, Veeam Cloud Connect replication lets you access a replica of your VM in the cloud to a potential business impact.
The pricing varies based on your needs, but discounts are available for contracted deployments.
Get in touch with our representatives for details!
Explore partner opportunities with phoenixNAP.
Become a partner
Expand Your IT Services Portfolio
The on-demand backup and replication model is a popular way of securing business data against a breach or disaster. The market for these services is estimated to grow at 10-11% CAGR over the next few years as more organizations start implementing the technology. Veeam solutions remain a preferred choice for businesses thanks to their capacity and proven reliability.
For IT service providers looking to expand their portfolio and offer new options for their customers, phoenixNAP provides Veeam Cloud Connect backup and replication solutions at special conditions. Keep pace with the industry trends with a reliable partner to deliver enhanced experience to your customers and continue growing your profit.
Reliable Support
Solution experts are always at your disposal for information and assistance regarding your services.
Lucrative Reseller Incentives
Our global IT platform offers ideal conditions for building a successful cloud business.
Self-Service Platform
PNCP takes the hassle out of backup and replication management for both you and your customers.
The pricing varies based on your needs, but discounts are available for contracted deployments.
Get in touch with our representatives for details!
200,000+ data records are lost every minute.
Ensure yours remain available 24/7/365.
Veeam Cloud Connect backup and replication solutions are deployed in a matter of hours. The first step for you is to reach out to our experts and tell us more about your needs. We will get back to you with a quote proposal within one business day.