New 3rd Generation Intel® Xeon® Scalable Processors
Achieve more with phoenixNAP's Bare Metal Cloud powered by future-ready CPU technology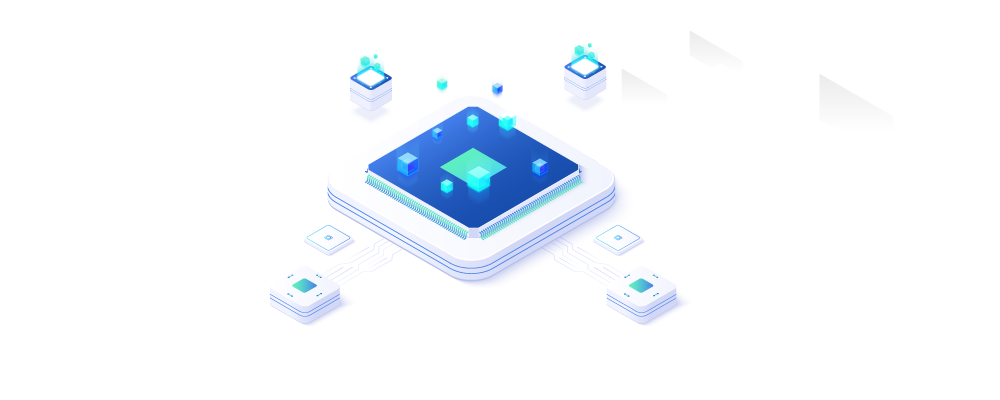 Deploy Tomorrow's Technology Today
The world is generating more data than ever, distributing it everywhere from on-premises and cloud environments to the edge. Processing this vast amount of information requires platforms that are powerful, secure, and agile. phoenixNAP has implemented the technology of 3rd Gen Intel Xeon processors in Bare Metal Cloud, delivering unmatched performance, security, and versatility for modern and traditional workloads.
Powerful. Flexible. Future-ready.

Improved Performance
Higher core count, increased CPU frequencies, and enhanced DDR4 memory speed accelerate workloads and insights extraction.

AI-workload Acceleration
Built-in boost delivers increased DL performance on existing hardware through bfloat16 and updated VNNI instruction sets.

Global Availability
phoenixNAP's strategic data center locations make BMC deployable in minutes from the US, Europe, and Asia.

High-speed Storage
Equipped with NVMe drives exclusively, BMC delivers highest throughput and fastest response times for enterprise workloads.

Low-latency Network
With up to 50 Gbps (2x25 Gbps bonded network) capacity, BMC provides robust, redundant, and fast network performance.

Hardware-based Security
Leverage Intel® Software Guard Extensions (SGX) and isolate sensitive data in memory, reducing attack surface to a minimum.
Outstanding performance. Enhanced Security.
Cloud-like server provisioning.
Single Server. Lots of Power.
Unique scaling features on a versatile platform.
Bare Metal Cloud is an API-driven platform that brings cloud-native provisioning to physical servers. Built to be DevOps-friendly, it makes scaling and provisioning an automated experience, saving time and resources.
Utilizing 3rd Generation Intel Xeon Scalable Processors (codenamed Ice Lake), Bare Metal Cloud adapts to the demands of just about any workload, including high-performance computing (HPC), artificial intelligence (AI), and confidential computing. Through Bare Metal Cloud, phoenixNAP brings bleeding-edge technology on an as-a-service model to 4 global locations.
Dual Gold 6326
Instance Type
Specs
Hourly
Monthly
12 mo
24 mo
36 mo
d2.c3.medium

32c @ 2.6 GHz
(128GB RAM, 2x 1TB NVMe, 2x 25G, 5 IP)

$0.85

$475.14

$425.13

$384.64

$351.19

d2.c3.large

32c @ 2.6 GHz
(256GB RAM, 2x 2TB NVMe, 2x 25G, 5 IP)

$1.09

$683.21

$597.81

$531.39

$478.25

d2.m2.medium

SGX enabled* - 32c @ 2.6 GHz
(512GB RAM, 2x 4TB NVMe, 2x 25G, 5 IP)

$1.41

$880.47

$770.42

$684.81

$616.33
Dual Gold 6336Y
Instance Type
Specs
Hourly
Monthly
12 mo
24 mo
36 mo
d2.c4.medium

48c @ 2.3 GHz
(128GB RAM, 2x 1TB NVMe, 2x 25G, 5 IP)

$1.01

$593.38

$543.37

$502.88

$469.43

d2.c4.large

48c @ 2.3 GHz
(256GB RAM, 2x 2TB NVMe, 2x 25G, 5 IP)

$1.25

$801.45

$716.05

$649.63

$596.49

d2.m2.large

SGX enabled - 48c @ 2.3 GHz
(512GB RAM, 2x 4TB NVMe, 2x 25G, 5 IP)

$1.57

$998.72

$888.66

$803.06

$734.58
Dual Platinum 8352Y
Instance Type
Specs
Hourly
Monthly
12 mo
24 mo
36 mo
d2.c5.medium

64c @ 2.2 GHz
(128GB RAM, 2x 1TB NVMe, 2x 25G, 5 IP)

$1.19

$722.82

$672.80

$632.31

$598.87

d2.c5.large

64c @ 2.2 GHz
(256GB RAM, 2x 2TB NVMe, 2x 25G, 5 IP)

$1.43

$930.89

$845.49

$779.06

$725.92

d2.m2.xlarge

SGX enabled - 64c @ 2.2 GHz
(512GB RAM, 2x 4TB NVMe, 2x 25G, 5 IP)

$1.75

$1,128.15

$1,018.09

$932.49

$864.01
Phoenix, AZ | Ashburn, VA | Amsterdam, NL | Singapore, SG
Pay what you scale – optimal performance with lower TCO.
Outstanding performance growing with your business
Building a flexible infrastructure is key to maintaining business productivity despite workflow fluctuations. phoenixNAP's Bare Metal Cloud instances enable this through built-in workload acceleration powered by the latest Xeon Scalable CPUs. Pre-configured Bare Metal Cloud instances are optimized for specific workloads, be it web applications, data-driven analytics, or any other I/O heavy workloads. Without any virtualization overhead, with multiple improvements compared to the previous CPU generation, your work gets done faster and more reliably than ever.
Features Overview
Higher core count and clock speeds vs previous CPU gen
Improved performance vs previous CPU gen
High-performance memory and storage options
Support for Intel® Optane™ persistent memory 200 series
Free 20 Gbps DDoS protection
Global presence across the US, Europe, and Asia
Next-Gen Technology Supported
Intel® Optane® Persistent Memory
The newest generation of Intel's industry-leading Optane Persistent Memory 200 Series is at your disposal, with up to 32% enhanced memory bandwidth and more memory per socket for dataset performance increase. Bringing data closer to the CPU, this innovative memory technology provides both high capacity and data persistence, resulting in reduced I/O and accelerated large-memory computing.
State-of-the-art Security and Automation
phoenixNAP's Bare Metal Cloud instances powered by 3rd Gen Intel Xeon Scalable Processors unleash new computing features that adapt to the demands of the modern, data-fueled world. Deploy instances with the latest Intel Software Guard Extensions (SGX) and leverage hardware-based memory encryption for confidential computing in multi-cloud or hybrid cloud environments. Spin up your high-performance dedicated instances in minutes and provision them in a cloud-like manner. With built-in Infrastructure-as-Code (IaC) automation tools, it is easy to simplify your deployments and increase the productivity of your infrastructure.
Testimonial
"Knowing their data sits on a secure and reliable infrastructure allows our faculty to focus on their research. Knowing that we can easily scale our IT resources to meet their demands provides fewer sleepless nights"
– James Lowey, CIO, TGen
Read Full Case Study
One Server. All Workloads.
The unique features of Bare Metal Cloud powered by 3rd Gen Intel Xeon Scalable CPUs make it suitable for a variety of workloads. With enhanced CPU performance and throughput, hardware-enhanced security, built-in acceleration, and various other improvements, this platform is more versatile than ever:
Virtualization
With up to 1.72x higher virtualization performance, the 3rd Gen Intel Xeon Scalable processors in Bare Metal Cloud are optimized for high-frequency VM environments. Pre-configured instances provide storage and memory ensuring reliable virtualization performance.
Web Servers
The unique ability of Bare Metal Cloud to scale CPU resources makes them ideal for adapting to IT usage spikes. Deploy and destroy instances on demand, adapting to workload fluctuations on your web server. Your business controls the resources, not vice-versa.
AI and Deep Learning
From product recommendation and language processing to genome sequencing, Bare Metal Cloud gets the job done. Built-in AI acceleration inside the CPUs and support for cutting-edge memory and storage technologies provide exceptional performance.
High-Transaction Databases
Equipped with new 3rd Gen Intel Xeon Scalable processors with 1.64x more database transactions per minute vs the previous generation, Bare Metal Cloud is built for data-centric computing. Leverage tomorrow's technology today for future-centric workloads.
Enterprise and Cloud
Choose a pre-configured infrastructure supporting a wide variety of data-intensive workloads. Through lowered TCO and workload-optimized configurations, Bare Metal Cloud instances are tuned to your platform's needs, both in bare metal and virtualized environments.
HPC and Storage
Bare Metal Cloud has both the agility and the raw horsepower to support the most demanding compute workloads. Increased memory bandwidth and higher CPU core count and memory capacity lend organizations power to push frontiers.